New Years Resolutions
It's a new year, and the goals are set to work to a healthier version of yourself. That's what New Year's resolutions are for — to make improvements to our lives in some way. The best part? No matter what size or shape you are, it's never too late to start working towards becoming the healthiest version of yourself, both physically and mentally.
So what's the issue we face that leads to our motivation fizzing out?
We see the new year as a clean slate, a chance to achieve something that we've only dreamt of (and yes, it is possible to achieve!) Change takes time, hard work and a lot of patience which are the core reasons for many people not being able to reach their goals. It's true, there's no quick fix. But there is help!
Luxe Fitness supplements are a great option to help support an active and nutritious lifestyle. Made from premium grade formulas and ingredients, our products made by women, to support women. Whatever your goals are, whether it's to lose weight, gain muscle or even gain weight, our bundles are specially picked to provide you the necessary tools to start and support your journey.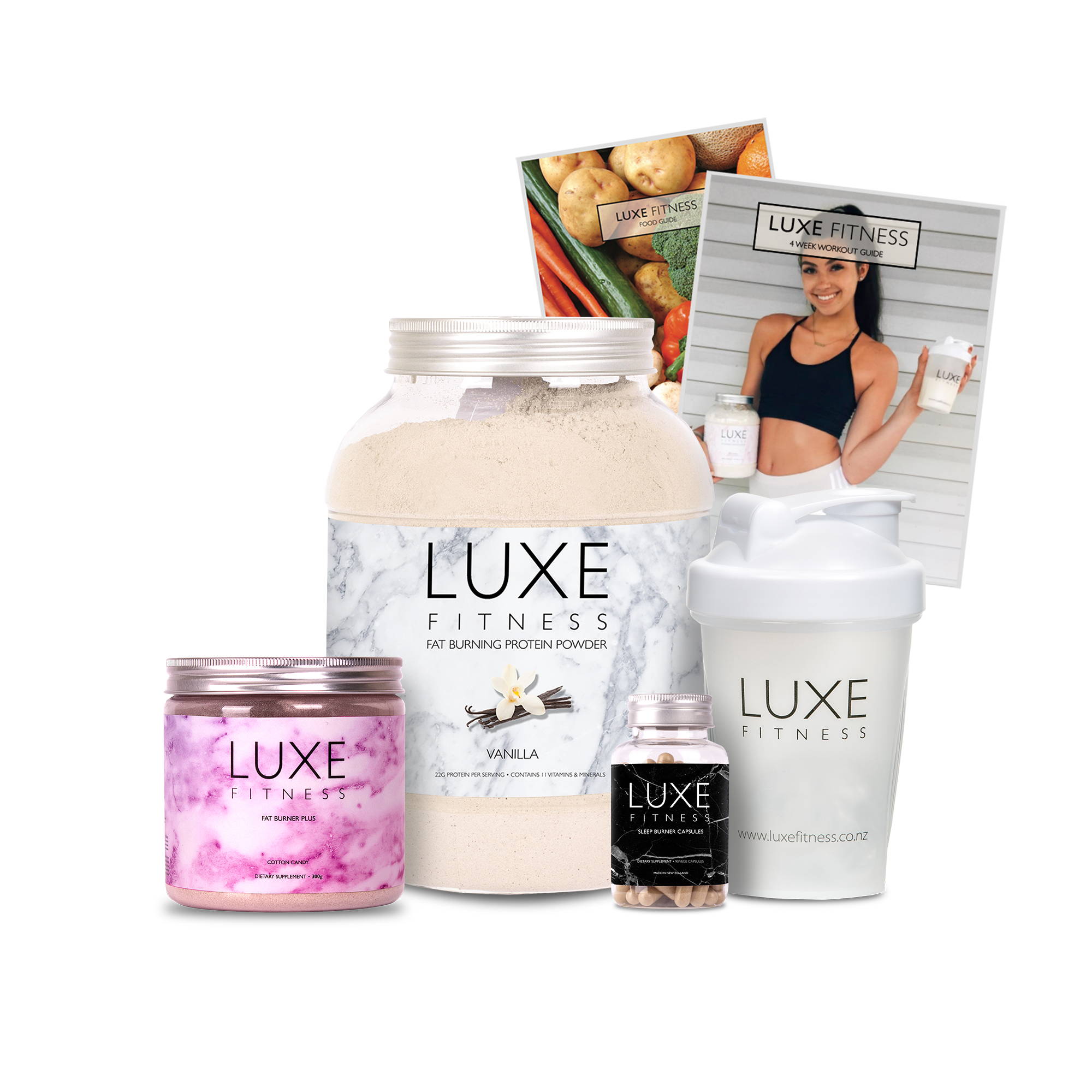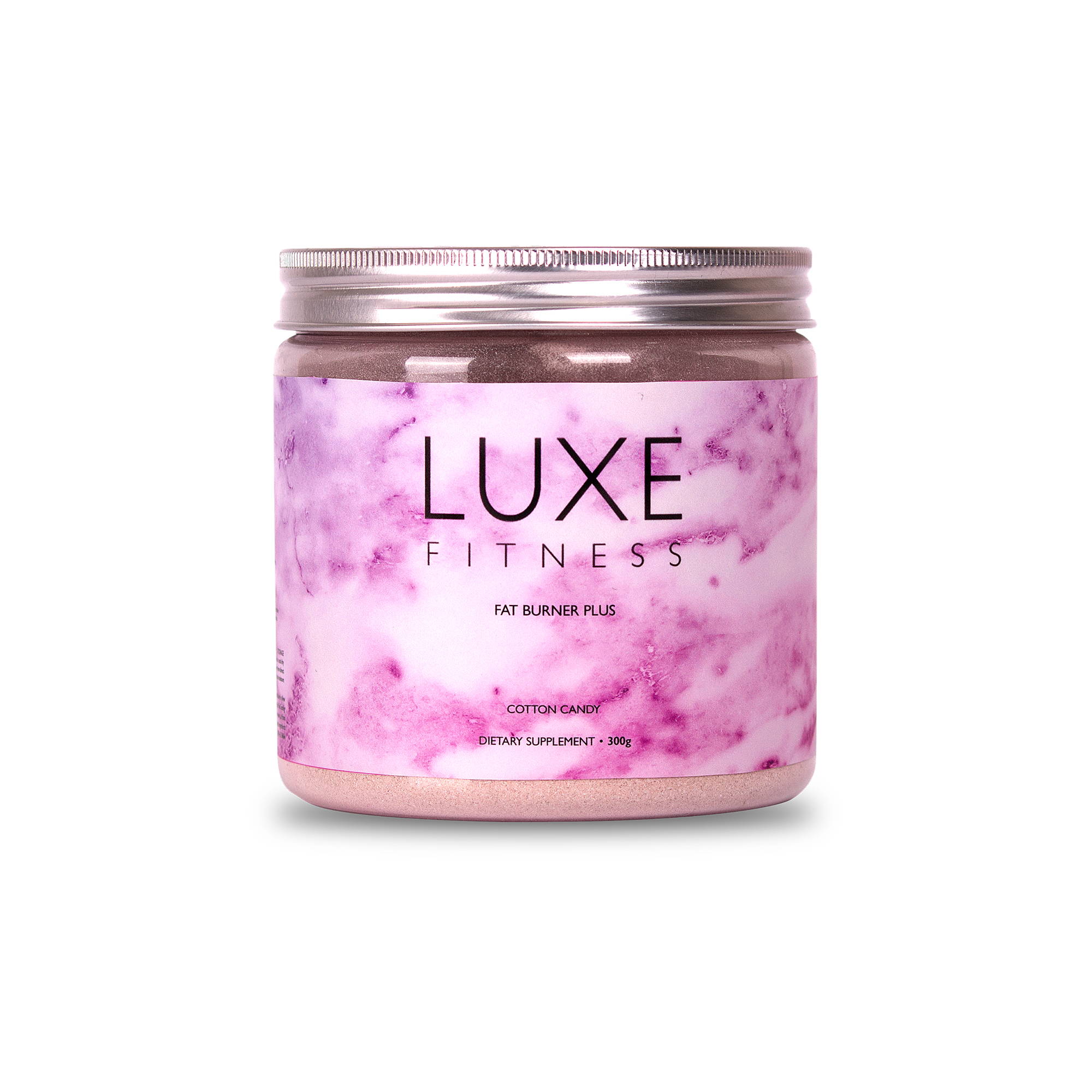 Supports energy levels
Supports your metabolism
Stimulates fat cells
Vegan Friendly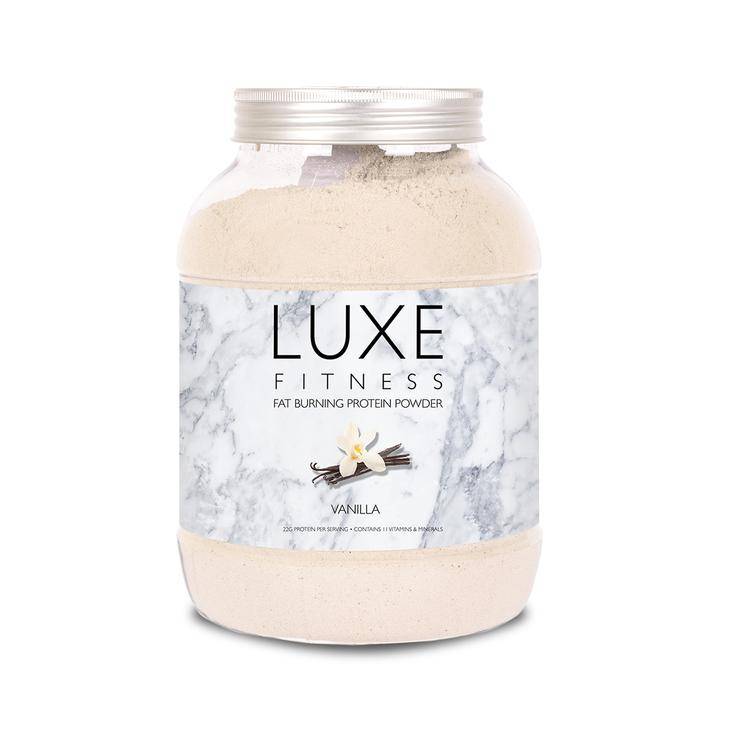 Protein shake to replace a light lunch

Promotes light muscle growth
Supports muscle recovery
Helps you feel fuller for longer
100% Gluten Free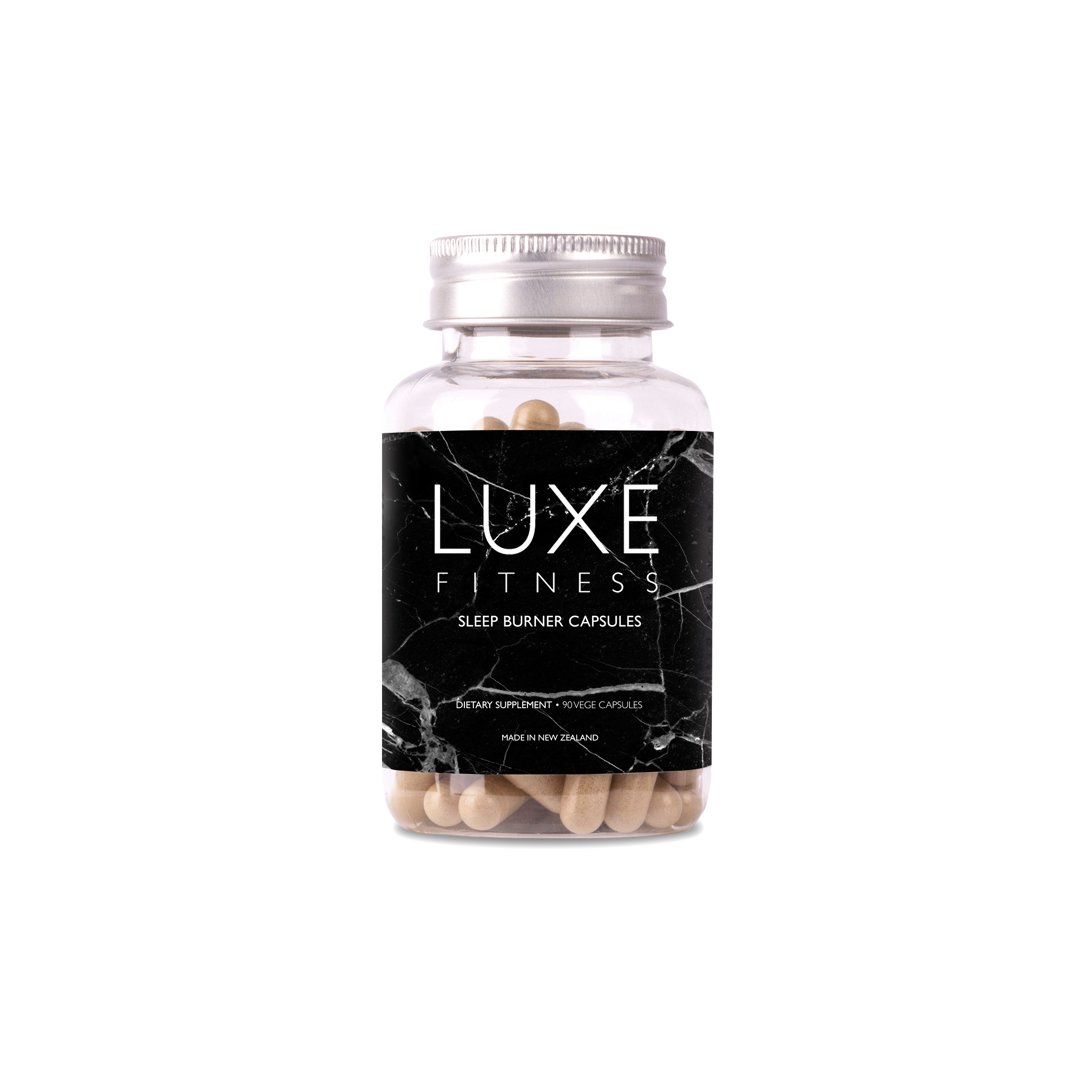 Luxe Sleep Burner Capsules
Take 30 mins before bedtime

Supports weight management
Promotes quality sleep
Supports a healthy metabolism
100% Vegetarian
You've set your goal, now it's time to start! The New Year, New Me Bundle has been carefully designed to support a full daily routine with an easy to follow week-by-week nutrition & workout e-book, as well as the supplements to support you throughout the day.
Bundle includes:
Luxe Fat Burning Protein Powder 1.2kg
Luxe Fat Burner Plus
Luxe Sleep Burner Capsules
400mL Protein Shaker
4 Week Nutrition/Workout E-Book
Supplements selected to support a full daily routine
Includes a week by week nutrition and workout e-book
Supports energy levels, light muscle growth & recovery
"Amazing service and products, wouldn't go to anyone else"
- Jenna D
"I've only had the products for over a week but I can already see a difference. Thank you for helping me!"
- Tupou B
"Great product, so versatile and amazing flavours!
What more could you want 😁"
- Hannah C